Our vision: We want to become Europe's leading online store for specialty outdoor and military products, with our customers constantly in focus.
Our mission: We aspire to offer high quality clothing and equipment for military, hunting and outdoor recreation by having the best products available and a dedicated customer service.
Our office, warehouse and distribution centre are located in Aarhus, Denmark's second city, and the heart of the Jutland Peninsula. This area is very popular with hunting enthusiasts and nature-goers, and it has a rich military tradition and history, meaning GearFreak can draw upon a host of local expertees.
GrejFreak ApS (Internationalised to 'GearFreak') was founded in 2008 by childhood friends Kristian Rasmussen and Casper Pedersen. Kristian is a former Corporal in the Danish Army, serving with the Jutland Dragoon Regiment, having been stationed in both Kosovo and Afghanistan. Casper has a strong sense of adventure and is a keen participant in outdoor activities, having been hiking in the Grand Canyon, Crete, and the Danish nature.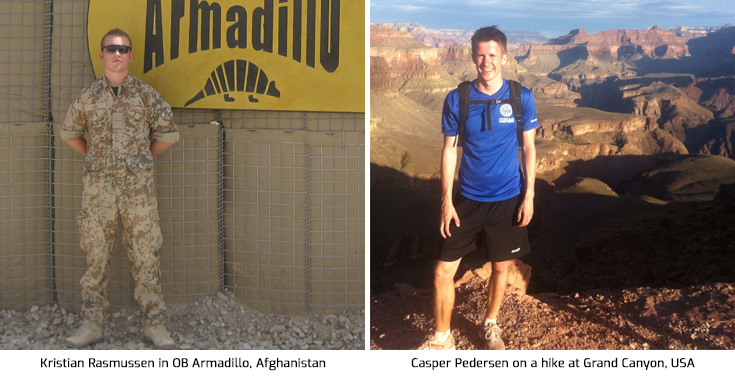 It is common practice that soldiers supplement and add to their equipment items and gear that, for various reasons, are not issued to them. This is in part the primary reason GearFreak was established, to provide a reliable and dedicated supplier for Danish professional soldiers who wish to purchase the newest and best equipment available. By offering products from manufacturers that had not yet been introduced to the Danish market, such as (examples), this gave GearFreak a unique position within Denmark. The products available through the company are based on the experience, advice and recommendations of professional soldiers from all branches of the Danish Armed Forces.
Receiving an increased demand for more civilian-based products, in 2011 we expanded our range to include various types of outdoor gear, and in 2016 we chose to expand further by branching out into hunting equipment. In 2021 this culminated in the current stage of our enterprise, opening up to the wider European market. We now offer high quality gear to customers in the UK, Germany, Austria, Sweden, the Netherlands, Spain, and Poland.
Our range includes over 30,000 different products and we are very passionate about finding the right equipment for our customers. We also know a lot about the gear we sell, and we can always offer the right advice.
We offer top-notch customer service, and are very proud to have a rating of 4.9 on Trustpilot, with over 14,000 customer reviews. Since 2016, we have also won six of Børsen's Gazelle awards. We hope you can find what you're looking for, and if you need any help, please feel free to contact us. Customer satisfaction is as much as a priority as the quality of our products.
With best regards
Casper, Kristian and the rest of the team at GearFreak.uk
The best quality gear on the market
At GearFreak we have a collection of awesome gear all in one place, where you'll find equipment and gear in outdoor, scouting, shooting sports, military, workouts as well as for law enforcement. No matter what type of gear or equipment you're looking for, we have collected the best at GearFreak. Our most important task is to provide great service, quick delivery and fair prices, so you're sure of getting the best on the market.
We have a large selection of quality gear from some of the market's well-known brands. Our collection includes more than 400 different brands, which adds up to more than 30,000 products. We are also Premium dealer of 5.11 as well as known brands such as The North Face, Härkila, Trangia, Klymit, Seeland, Gerber and many more. If you need to upgrade your gear, you're in the right place.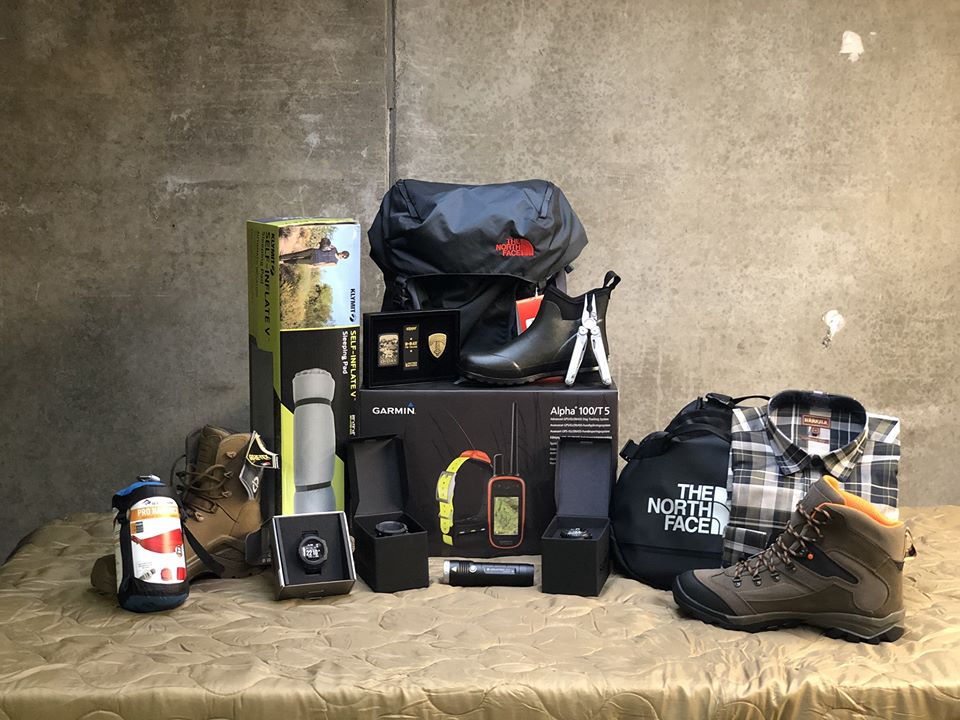 High level of service
The customers are an important part of any business. And at GearFreak our collection of gear is based on our customers' wishes and needs. The foundation for this relationship is a mix of quality service, great dialogue and constantly optimizing the structure of our webshop.
Every day, all our employees do their best to ensure that our customers receive the best service, the fastest delivery and great overall customer experience. Our experts are always ready with in-depth knowledge of all of our gear, to provide you with the perfect equipment for your needs.
Welcome to GearFreak, a cornucopia of awesome stuff!
​​​​​​
Kind regards
Casper & Kristian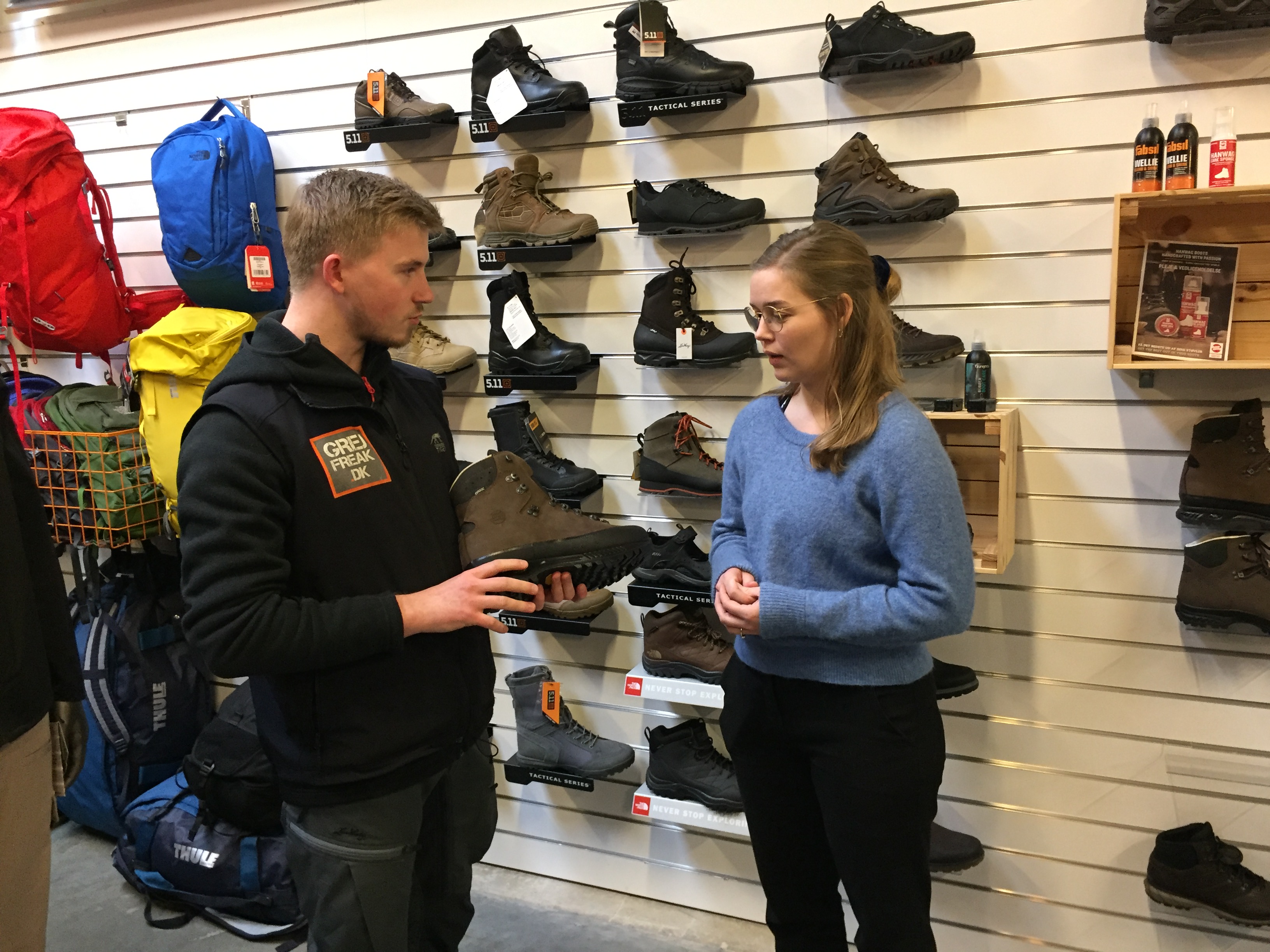 ---
GearFreak in numbers and facts
| | |
| --- | --- |
| Awards for rapid growth (Børsen Gazelle) | 2016, 2017, 2018, 2019, 2020, 2021 |
| Number of followers on Facebook | +62.000 |
| Number of products | +30.000 |
| Number of employees | +50 |
| Number of brands | +400 |
| Warehouse size | 900 sqm |
| Customer satisfaction on Trusted Shops | 4,7 out of 5,0 |